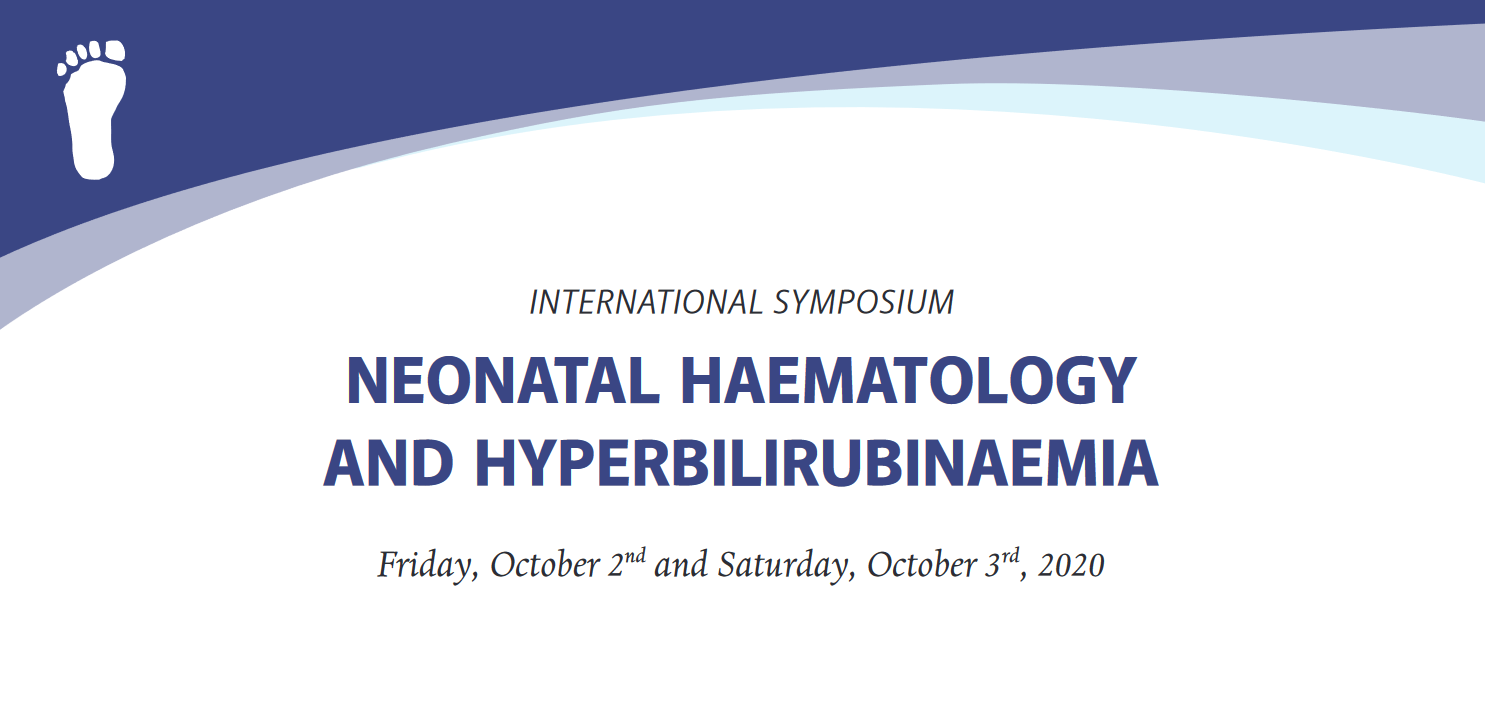 Registration deadline: 28th September 2020
The aim of the symposium is to actively exchange the latest findings and experiences in the field of neonatal haematology and hyperbilirubinemia. We will search for answers on how to handle haemolytic disease of the newborn, neonatal anaemia, thrombocytopenia and other haematological diseases and how to solve the problems related to the metabolism and toxicity of bilirubin. This education is aimed at primary, secondary and tertiary level paediatricians, neonatologists and perinatologists, haematologists, and others who treat newborns and are interested in recent findings in this field. The keynote speaker is going to be professor Enrico Lopriore from the Netherlands, who is one of the leading experts in neonatal haematology.

Due to the worldwide epidemiological changes the symposium will be organized online. Upon the registration you will be sent a personal code to enter the online platform. After 28th September the access to the lectures will be allowed; 2nd October between 15:00-19:30 and 3rd October between 10:00-14:30 you will be able to attend four lectures of our keynote speaker and take part in the discussion. During the symposium the participants will be able to ask questions which will be answered during the discussion. After the event the access to the lectures will be enabled for one more week.

Cilj simpozija je aktivna izmenjava znanja in izkušenj na področju neonatalne hematologije in hiperbilirubinemije. Iskali bomo odgovore na vprašanja kako ravnati pri hemolitični bolezni novorojenčka, anemiji, trombocitopeniji in drugih krvnih boleznih in kako reševati dileme povezane s presnovo in toksičnostjo bilirubina. Izobraževanje je namenjeno pediatrom, neonatologom in perinatologom, hematologom in vsem, ki se pri svojem delu srečujejo z bolnimi novorojenčki in jih zanimajo novejši izsledki tega področja. Vabljeni predavatelj je profesor Enrico Lopriore iz Nizozemske, ki je eden od vodilnih strokovnjakov na področju neonatalne hematologije.
Ob izzivih, ki jih prinašajo spremenjene epidemiološke razmere bomo organizirali online srečanje. Po tem, ko se boste prijavili, boste prejeli osebno kodo, s katero boste lahko vstopili v spletno učilnico. Od 28. septembra boste imeli dostop do predavanj; 2. oktobra med 15:00 in 19:30 ter 3. oktobra med 10:00 in 14:30 pa boste imeli dostop do dogodkov v živo: štirih predavanj vabljenega predavatelja in diskusij, vezanih na vsa predavanja. V posebni rubriki in v živo bomo zbrali vaša vprašanja in nanje poskušali odgovoriti v času diskusije. Poleg tega vam bomo na vaš naslov poslali učbenik Neonatalna hematologija in hiperbilirubinemija; po dogodku boste še en teden lahko dostopali do predavanj.
Zdravniška zbornica Slovenije je za udeležbo na simpoziju dodelila 12 kreditnih točk.